ARE YOU READY?
BRAND NEW... The first in a series of Online Training courses available now to start!
Learn all the elements needed to not only create Stunning looking Hairstroke Eyebrows using a digital PMU Machine, but also pick up lots of Top Tips and the fundamentals of understand how to get consistent healed results.
Meet your Instructor
Your Personal ONLINE Trainer...
Online learning is slowly becoming the new 'Norm' for many. Just think of this course as a Virtual Personal Trainer.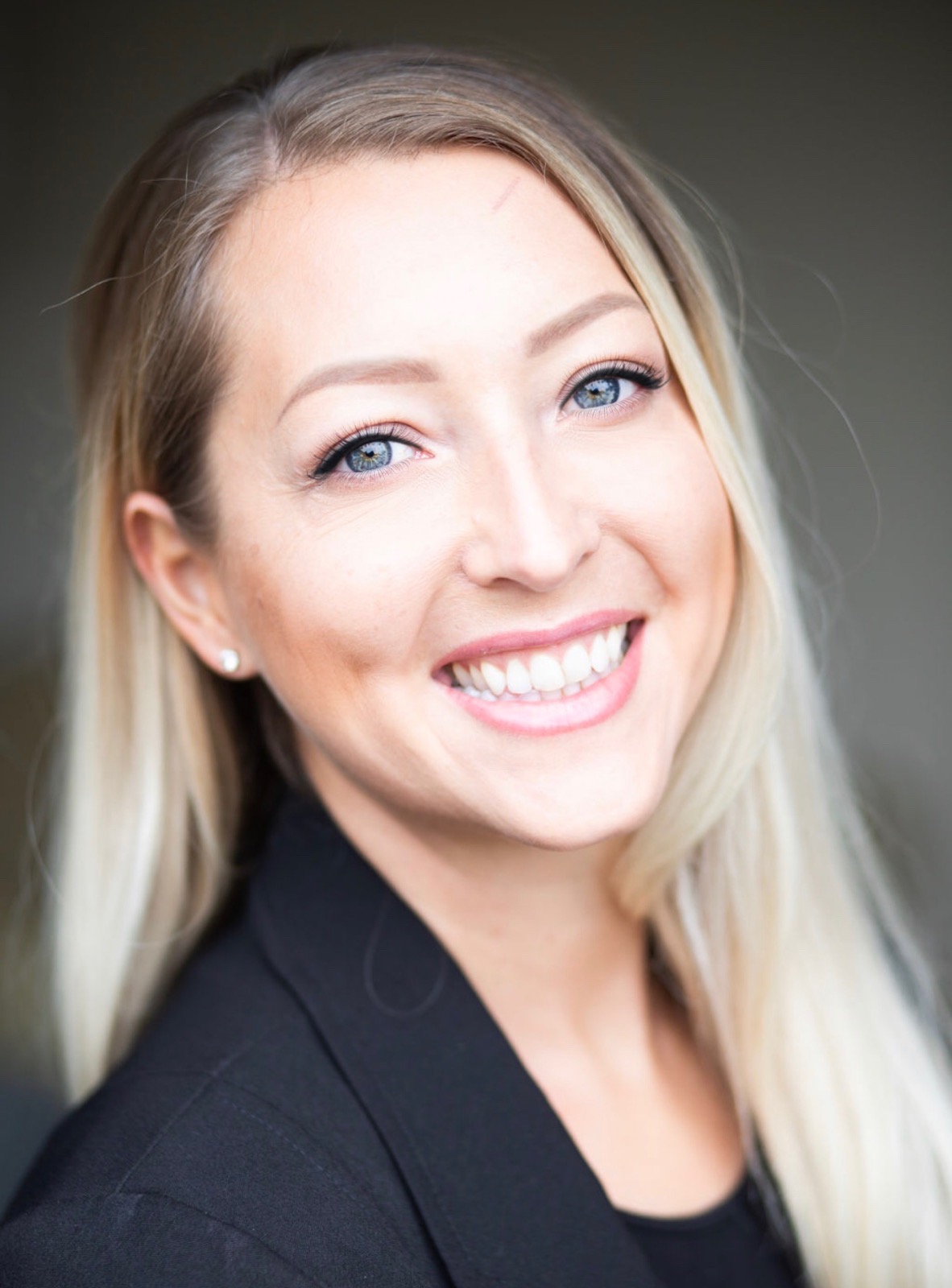 Kally Moorhouse
Hi, let me personally introduce myself, my name is Kally Moorhouse and I am a full time Permanent Make-up Artist & Medical Tattooist. After years of working on Semi Permanent Eyebrows with Machine, and perfecting my techniques I started to mentor and work with other PMU artists from across the UK and internationally. My passion is to the produce the best possible treatment for each and every client.
*
I am an internationally recognised Permanent Make-up Artist and Medical Areola Tattooist, and have won many awards for my Hairstrokes and Areola work.
I have been asked by many organisations to demonstrate and speak, to give advise and teach my methods in both PMU and 3D Areola tattooing.
*
I cannot wait to see the work you produce after taking this course, and remember I work hands on with artists from across the globe if you would like to personally receive hands on training in one of my Masterclasses.
What will you get out of this online course?
What you will learn
This Online Training Course has been created to help you progress with your Classic Hairstroke work. We will cover:
Client Consultation
Hand Position
Angles when Working
Pressure & Speed
Identifying Pattern & Spines
Basic Pattern to suit ALL eyebrows!
Techniques
Aftercare and more.....
The technique of creating 'Hairstrokes' with Machine is a difficult technique to master and can take many years of experience to fully understand how to adapt techniques to suit your clients.
Your instructor Kally Moorhouse has been specialising in Hairstrokes for many years, working on every step of the process to be able to replicate and teach to any level PMU technician.
Kally will share with you her techniques, her fail proof patterns and methods in an easy to understand format.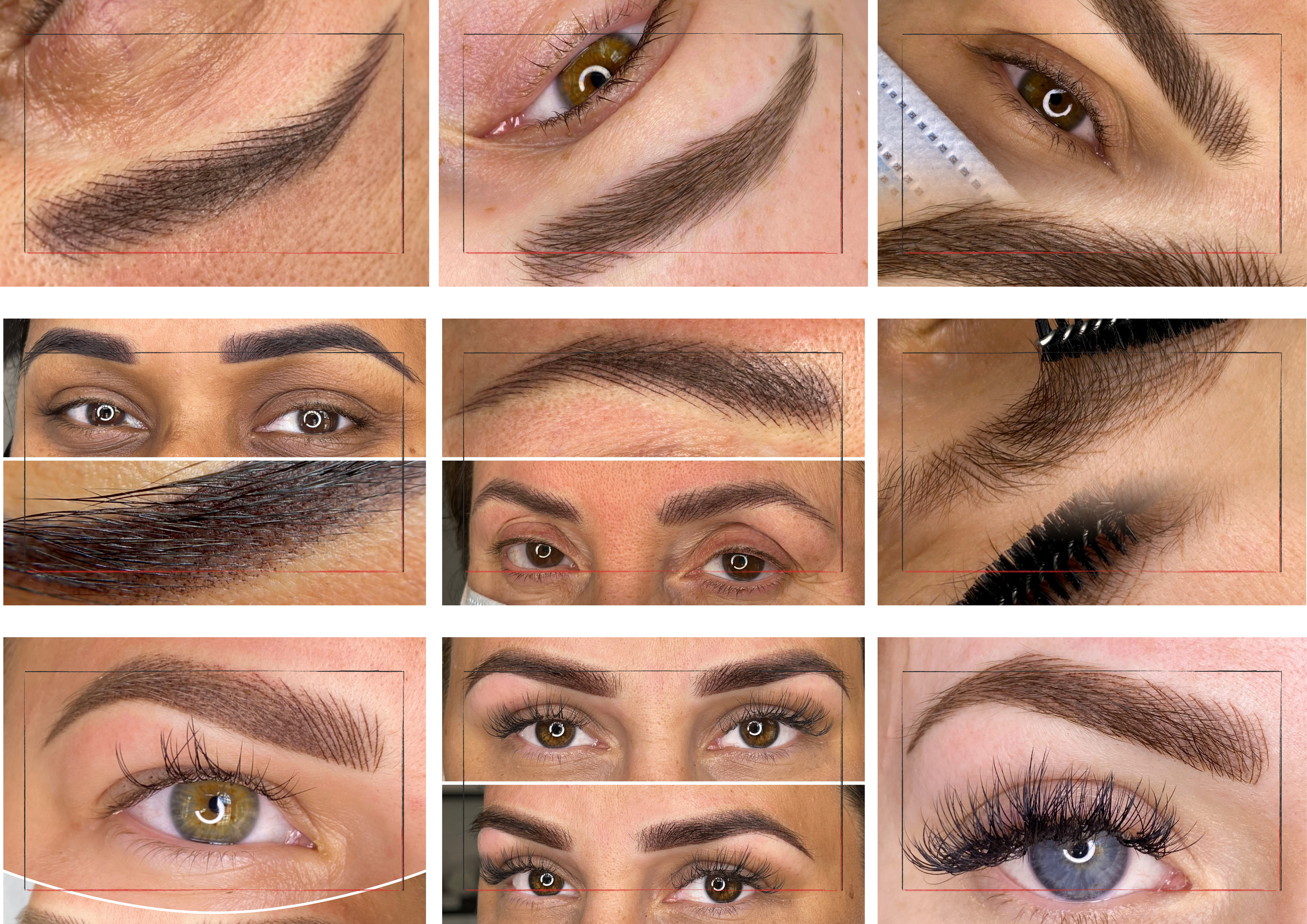 Consultation & Understanding Clients
Kally covers the need for full clear Consultation and how to meet expectations.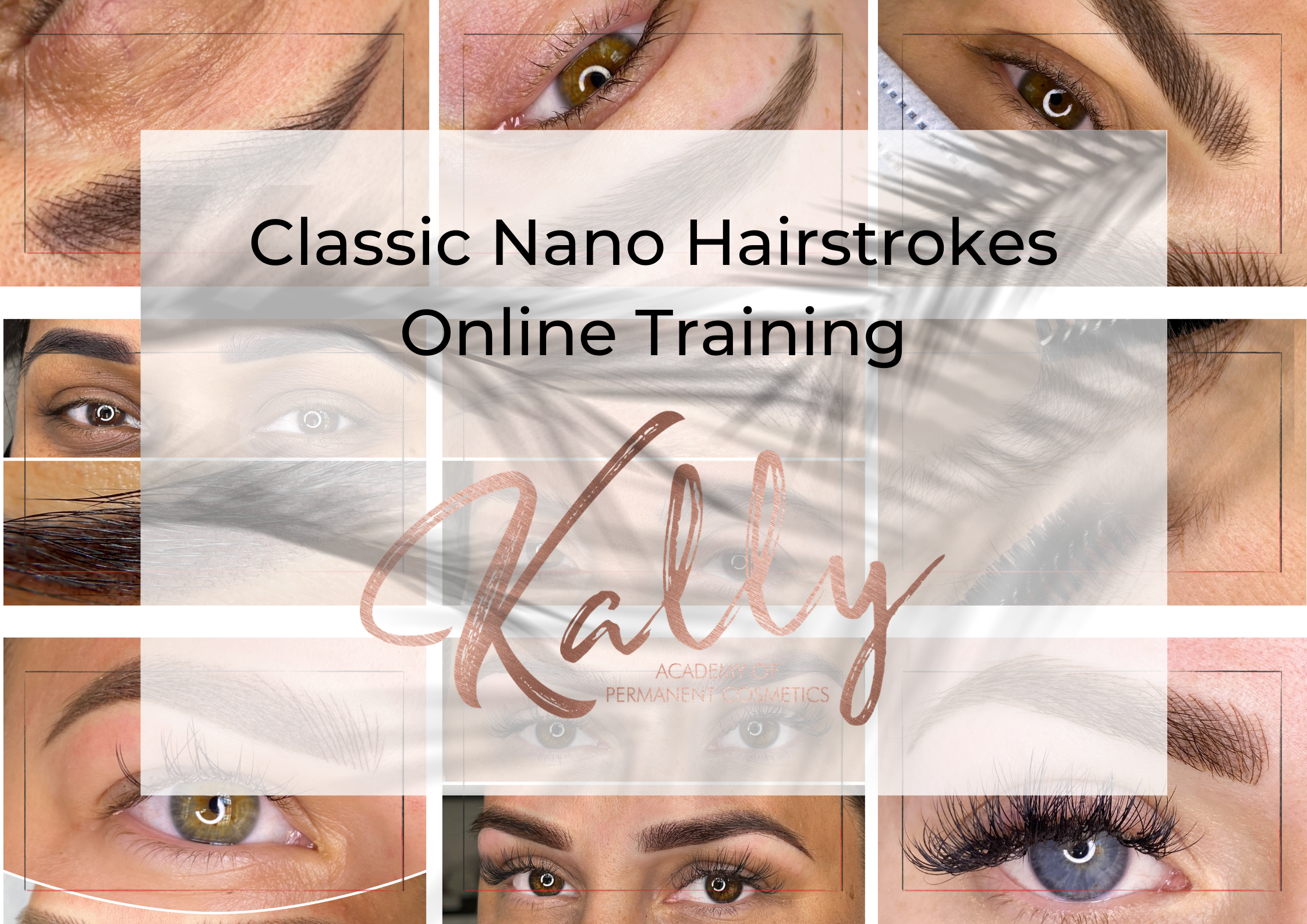 Pre-Draw Techniques and 'Zones' for Symmetry
Kally shows you her Top Tips on creating symmetry and how to create a simple no fuss pre-draw.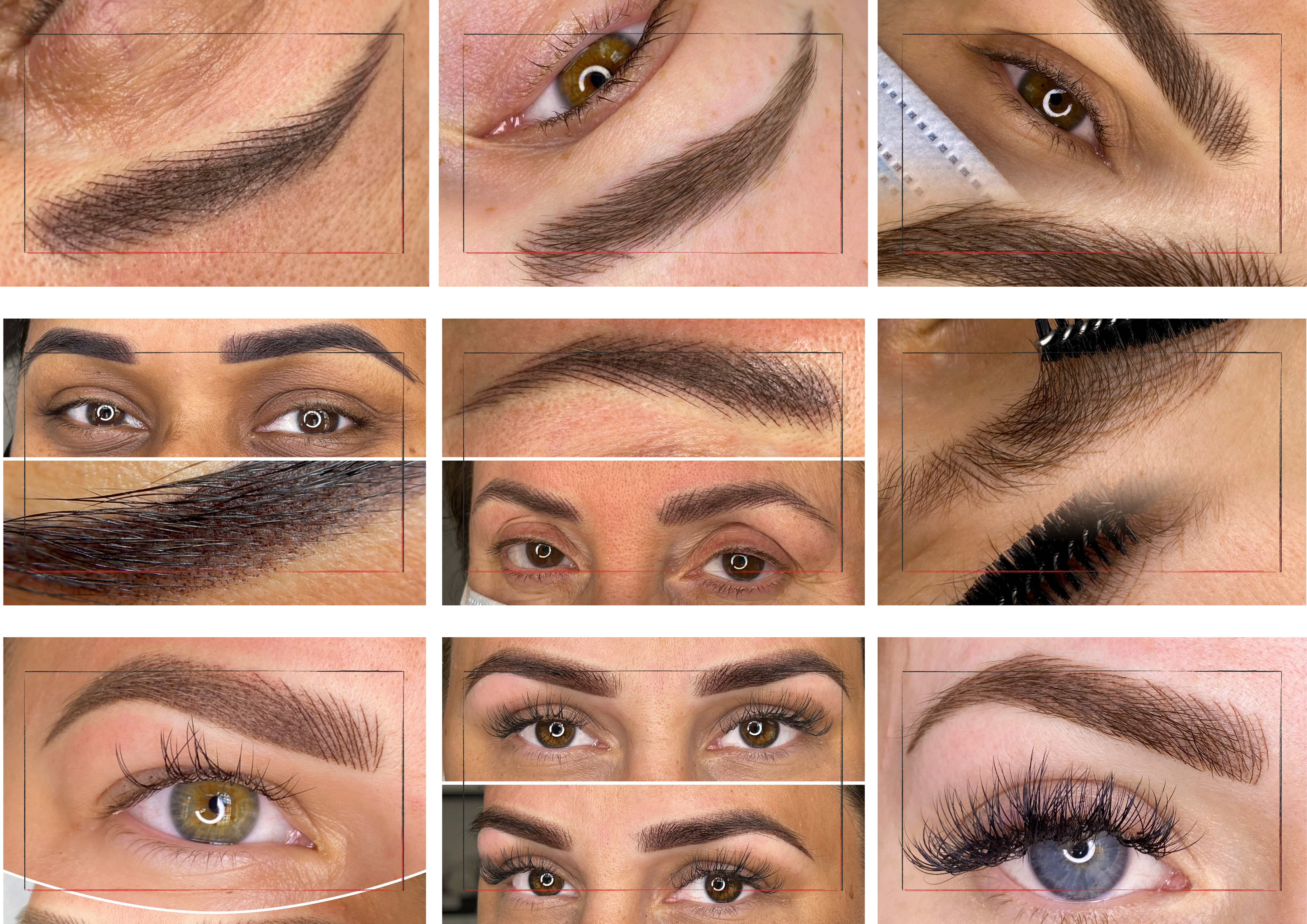 Treatment Methods and Techniques
Kally demonstrates live on a model the whole process of tattooing Classic Nano Hairstrokes.
Get Social!
Social media is an amazing tool, which means we can keep in touch and see your work!
Be sure to TAG @Kally.co.uk and @ThePMUSchool in your work and we will of course share your work!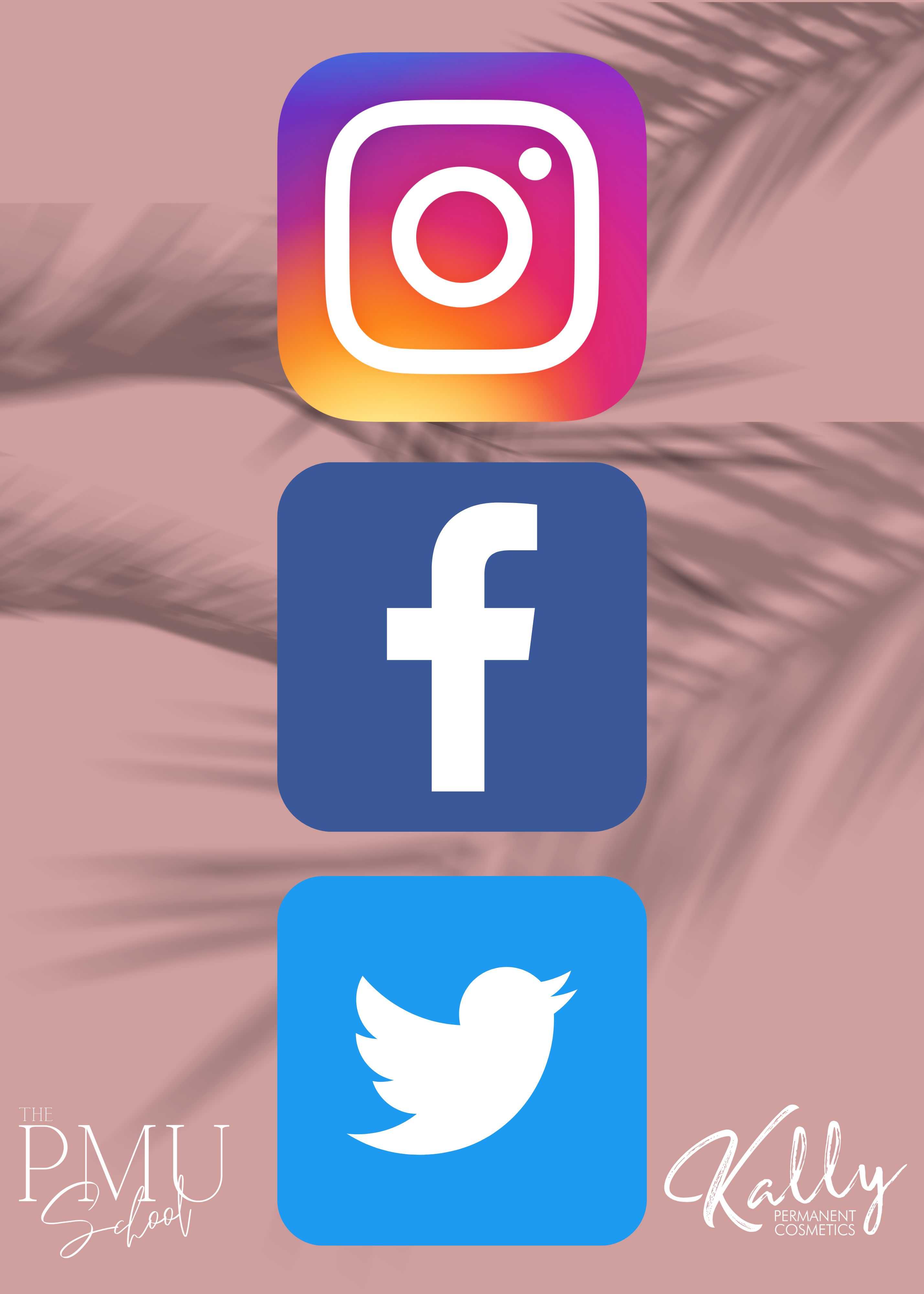 Example Featured Products
Showcase other available courses, bundles, and coaching products you're selling with the Featured Products block to provide alternatives to visitors who may not be interested in this specific product.
Check your inbox to confirm your subscription